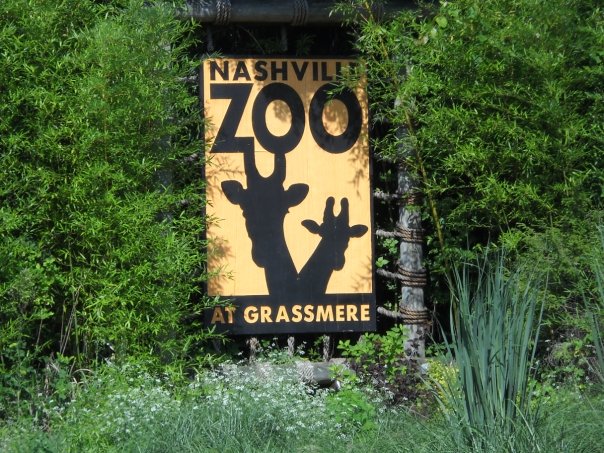 Do you need your animal fix, something to do as a couple, or a family outing? Cute and cuddly or ferocious and man-eating, there is every kind of animal at the Nashville zoo. Of course, the zoo offers more than just a behind bars look at the animals. With late night endeavors, fun-filled activities and shows, and a whole world of animals, a day of fun is just minutes away. Come rediscover the Nashville Zoo and all it has to offer you.
Nashville Animals
From Southern fare to haute cuisine with literally everything in between, restaurants in Nashville, Tennessee will suit any taste. Here, a perfect barbecue (pork, mainly) is as celebrated as the most spectacular creation from any of the Nashville's award-winning chefs. Whether it's a family-friendly meal, business dinner and a show or a romantic date, restaurants in Nashville, Tennessee serve every dish with a side of Southern hospitality!
Whether you're an art snob, a music lover or a history buff, the great collection of fine museums in Nashville, Tennessee very likely has something that will catch your eye!
One of the most famous museums in Nashville, Tennessee it the Country Music Hall of Fame and Museum on 5th Ave. With no doubt it is the destination for diehard country devotees and casual fans of the genre alike, and – as the world's largest music museum – is worth checking out! Behind the stunning, sleek facade is contained the most extensive collection of artifacts and exhibits relating to the style and its biggest names.
One of the main differences that sets Nashville, Tennessee apart from most other cities is that, in Nashville, it really is all about the music and art and that includes not only enjoying the final performance or product but also by exploring intricate makings of the music.
Songwriter Clubs and Bars in Nashville, Tennessee provide a vital part of the music and as do the local songwriters.
If you like artsy bars, you know bars in Nashville, Tennessee is the place for it. It's tiny, cozy, always packed, and if you try to talk while someone's playing you'll get a few dirty looks.
Seeing the amazing attractions that Nashville, Tennessee offers you evokes really vivid images – a spotlight illuminating a microphone, beautiful skyscrapers protectively standing over the Mother Church of Country Music, breath-taking Southern mansions. Or a Greek resting on a grassy knoll – right here, in Nashville, Tennessee! The area's many attractions paint a picture of this unique Southern city and leave an unforgettable impression on all who visit Nashville, Tennessee.
Nashville, Tennessee attracts millions of visitors each year! The majority of them come to immerse themselves in country music and look at the unique landscape, wonderful mansions and many other unique things in Nashville, Tennessee. Here is our top 10 picks of the attractions that Nashville, Tennessee offers:
When traveling to Music City, you will need some place to stay to make your experience a comfortable one. Perhaps you're traveling to the city for a luxury getaway, maybe you're in town with the family, or maybe you are looking to stay in a place that doesn't break the budget; whatever your needs, you can be sure that one of the hotels in Nashville Tennessee will accommodate you.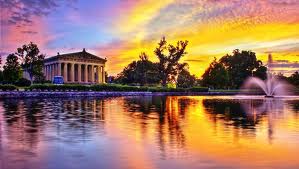 Welcome to the biggest and most beautiful established park in Nashville Tennessee. Centennial Park is an absolute must see when you travel to Nashville. Some of the most amazing sights are those that are intricately made by nature. As a park, Centennial is a haven of colorful gardens illuminating beauty, lush trees, and one hundred and thirty two acres of outdoor fun. Not only is this park intricately made with nature at its core, but it displays the world-famous Parthenon replica, identicle to the original for all to see. Whether you travel spring or fall, summer or winter, the beauty that awaits is more than words can express.
Whether you are visiting Nashville for business or for pleasure, there is no doubt that you will need a place to stay. While there are several hotels in this city, for a truly unforgettable experience, book a room at one of the top 10 hotels in Nashville.
The Hermitage Hotel Nashville
For a truly luxury experience, stay at the Hermitage Hotel Nashville. Since 1910, this five star hotel has been offering luxury accommodations and amenities that are unparalleled. Here, you'll find all of the comforts of home and more. Visit thehermitagehotel.com to learn more about this property.
If you are traveling to Nashville by way of plane, you will land and take off at the city's airport; the Nashville International Airport. Whether you are taking a domestic flight to the city, or you are arriving from another country, the Nashville International Airport will be your first welcome to the capital of Tennessee.
Even when you are on vacation, you will likely want to stay current on the events that are occurring around the globe, as well as the events that are going on in the city you are visiting. While visiting Music City, grab a copy of one of the Nashville Tennessee newspapers to catch up on some current events.