Nashville International Airport
If you are traveling to Nashville by way of plane, you will land and take off at the city's airport; the Nashville International Airport. Whether you are taking a domestic flight to the city, or you are arriving from another country, the Nashville International Airport will be your first welcome to the capital of Tennessee.
When you de-board your flight, you will find restaurants and convenience stores where you can grab a bite to eat and refresh yourself after your travels. If you need a car, there are several car rental companies to offer you a rental during your visit. Alternatively, if you are staying at a local hotel and don't require a car, chances are there is shuttle service from the airport to your hotel. Before heading out into the big city, stop at one of the information desks to gather information regarding attractions and things to see and do. If you need to convert currency, take advantage of the currency exchange to turn your money into the American dollar.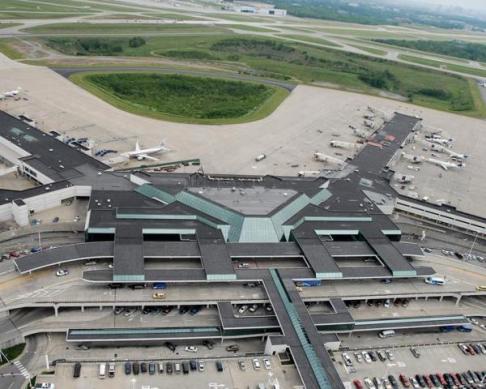 If you are looking to gather information regarding things to do and see in Nashville, you may want to jot a few top picks down on a list to acquire information about the top attractions. Featured points-of-interest in the Nashville area include the Grand Ole Oprey, the Country Music Hall of Fame, the Adventure Science Center, the Belle Meade Plantation, the Hermitage and the Parthenon. The friendly attendants at the information desks will provide you with what you need to know about these sites, including locations, hours of operation and even fees.
The Nashville International Airport is more than just an airport; it is also an art gallery. The Nashville International Airport works in connection with the Tennessee Arts Commission to showcase the importance of the arts. As such, you can expect to find many works of art on display at the airport, including paintings, drawings and sculptures. Though you may be in a rush to get out an explore Nashville, try to stop and take a minute to observe some of the amazing works of art.
The Nashville International Airport is more than just the place where your plain lands in Nashville. It is also a planning facility, a currency exchange, a ground transportation facility and an art gallery. This airport offers a number of services and amenities to start your trip to Nashville off right.